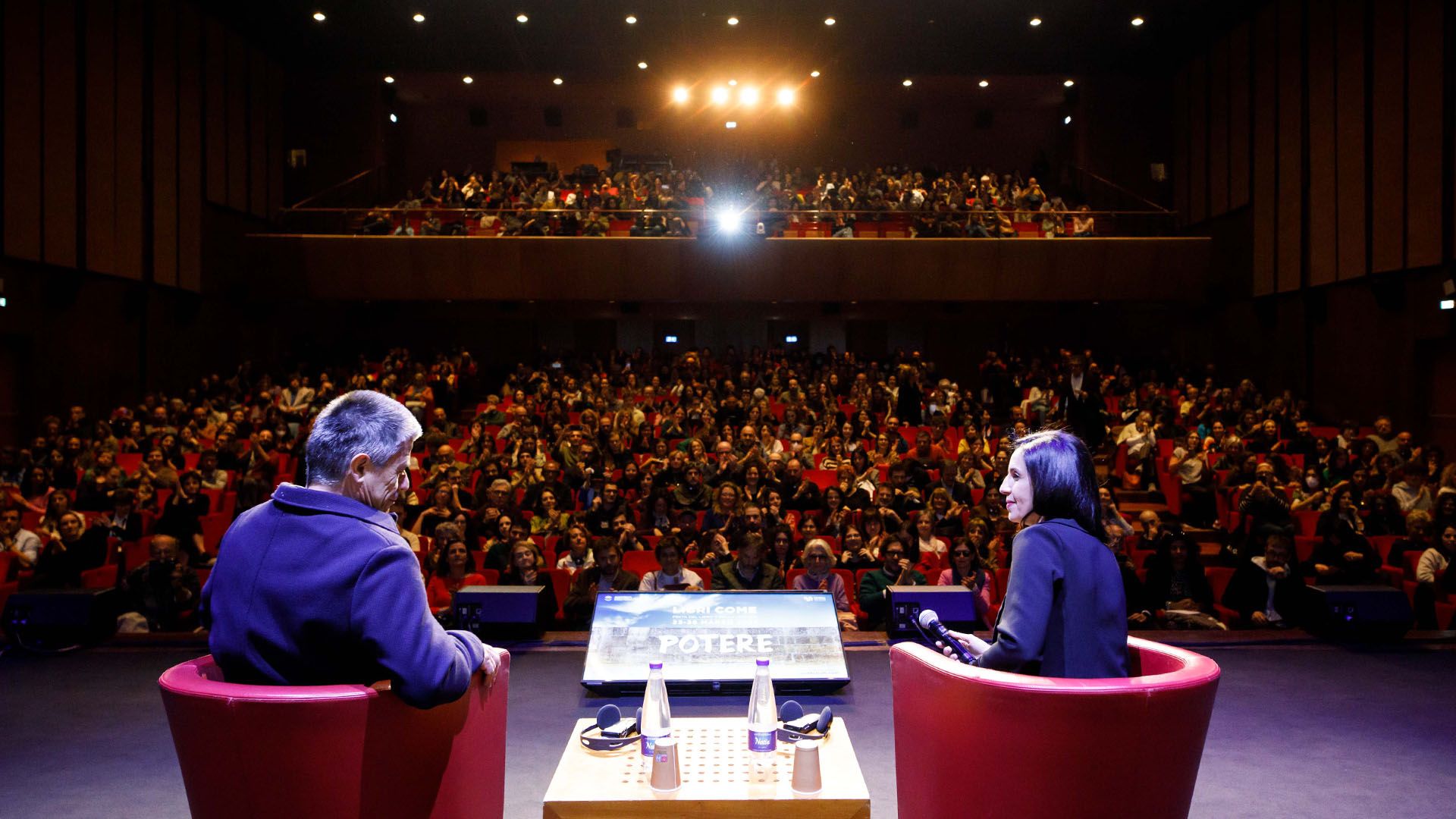 Closes with 15,000 attendees the 14th edition of Libri Come
The fourteenth edition of Libri Come Festa del Libro e della Lettura, produced by the Fondazione Musica per Roma and curated by Marino Sinibaldi, Rosa Polacco and Michele De Mieri, closes with 15,000 attendees, registering a 20 percent increase in audience numbers over the previous edition. Packed halls and all events sold out for this edition that centered on the theme of Power declined in all its forms and possible interpretations.
Among the countless writers who flocked from around the world to meet the audience of readers, students, and fans were Ian Mc Ewan, Emmanuel Carrère, Javier Cercas, David Grossman, Daniel Pennac, Zarifa Ghafari, Hakan Gϋnday, Orlando Figes, Valerij Panjuškin, Katja Petrowskaja, and Philippe Sands. Among the Italians Niccolò Ammaniti, Alessandro Barbero, Mauro Covacich, Paolo Giordano, Antonella Lattanzi, Loredana Lipperini, Francesca Mannocchi, Dacia Maraini, Melania Mazzucco, Daniele Mencarelli, Paolo Nori, Romana Petri, Francesco Piccolo, Rosella Postorino, Massimo Recalcati, Domenico Starnone, Walter Siti, Chiara Valerio, Sandro Veronesi, Zerocalcare.
"This was a very important edition both because of the theme addressed and because of the historical moment in which it was proposed," says Daniele Pitteri, CEO of the Fondazione Musica per Roma . and the large participation of citizens shows how it is increasingly necessary for cultural institutions to stimulate reflection and debate around major current issues while trying to meet the increasingly urgent demand for answers to questions about the present. Fondazione Musica per Roma continues to pursue this goal by making appointments as early as April with the Science Festival and in May with Ethos Public Ethics Day."